下一頁
Efb Enhanced Flooded Battery 12V 55ah
EFB Start-stop battery Series
Model: EFB N55L (65B24L)
Rated voltage: 12V capacity: 55Ah

EFB (Enhanced flooded battery):
Designed for micro-hybrid (stop/start) vehicles but suitable for all cars on the roads
New negative plate additives and new processing techniques for improved charge acceptance
Improved start/stop cycling performance
Up to twice the cycle life of standard flooded automotive batteries in start/stop conditions
High cranking power
Fully recyclable
Longer lasting, energy saving
Will not require maintenance under normal operating conditions
Maximum warranty period 26 month nationwide guarantee
ULTRA HIGH PERFORMANCE
Application
OCEAN Enhanced Flooded Batteries (EFB) & Absorbent Glass Mat (AGM) Batteries for Vehicles with Start-Stop system.
Advantages
1. OCEAN Batteries have High Cold Cranking Amperes (CCA), enable engines to start even in extreme climates while maintaining comfort and safety features.
2. Excellent Anti-Corrosion Performance, Patent Certified.
3. Lead Carbon Technology & Faster Recharging. Completely Maintenance-Free.
4. Very Safe and Environmentally Friendly Batteries.
5. Wider Working Temperatures (-40°C-70°C).
6. OCEAN Batteries' Life Cycle is 3 times longer than Traditional Batteries.
OCEAN EFB & AGM Battery Specifications
OCEAN
Rated
Cold Cranking
Dimension (mm)
Weight (kg)
EFB & AGM (12V)
Capacity
Amperes
L WH


( C20/Ah)
(CCA)
(± 0.3kg)










EFB N55L (65B24L)
55A
380 CCA (JIS)
237 x 128 x 221
13.8










AGM 60 L2 (DIN 60)
60A
660 CCA (SAE)
242 x 175 x 190
17.0










AGM 75 L3 (DIN 74)
75A
750 CCA (SAE)
278 x 175 x 190
21.5










AGM 80 L4 (DIN 80)
80A
800 CCA (SAE)
315 x 175 x 190
24.5










AGM 100 L5 (DIN 100)
100A
900 CCA (SAE)
353 x 175 x 190
27.0










AGM 110 L6 (DIN 110)
110A
1000 CCA (SAE)
394 x 175 x 190
30.0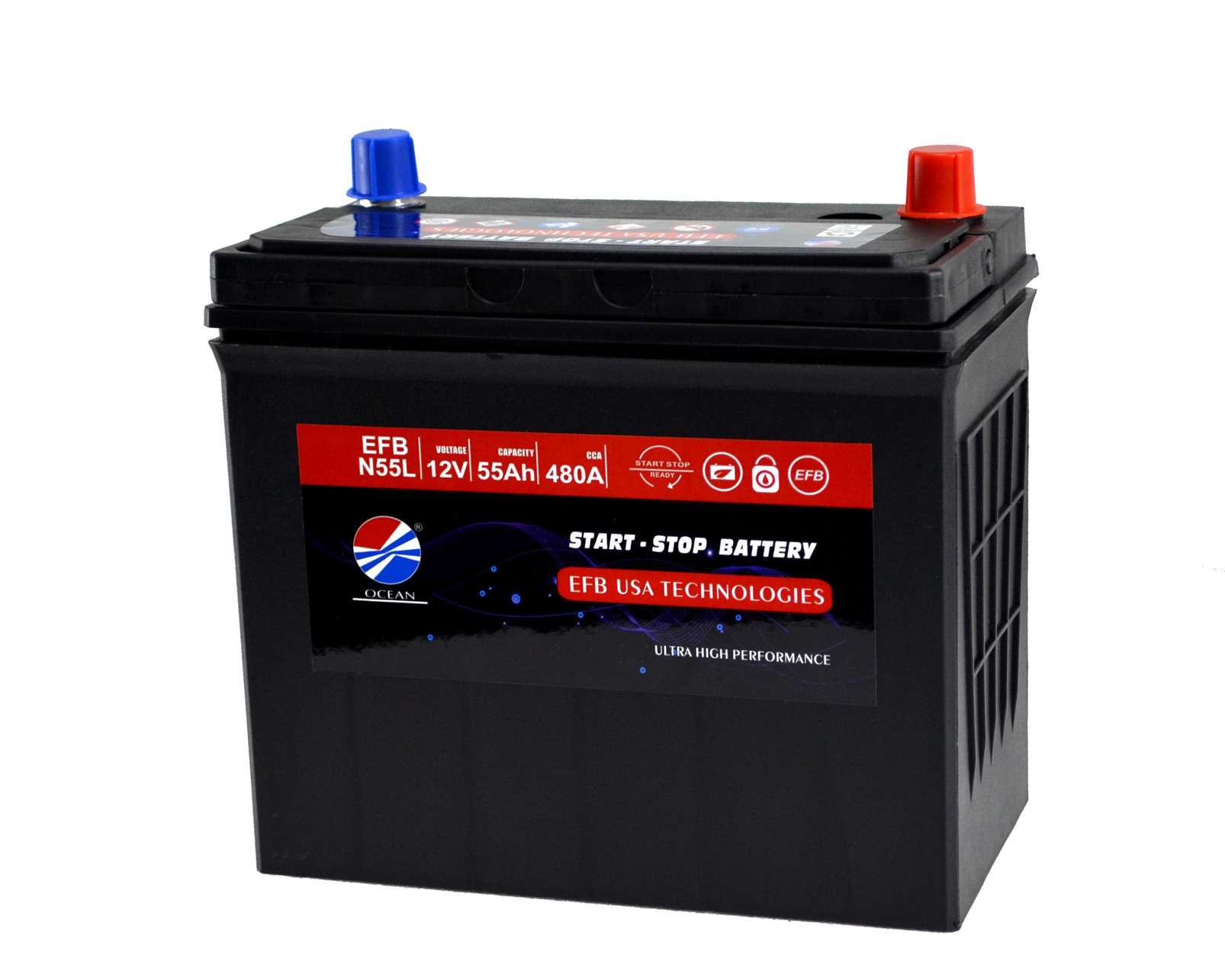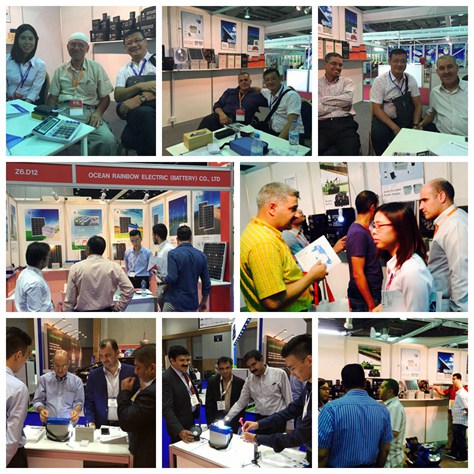 【封閉窗口】